I continue to talk about the wonderful, no … about the wonderful cottage cheese dough – just perfect for superbaking at home. I confess – I was delighted with these amazing bagels with cherry filling.
I could not believe that I myself, with my own hands, baked this miracle – light, tender, airy croissants, which, I must admit, were still hot.
I made 8 large bagels from one portion of the dough, although you can make them smaller. Then, after all, there will simply be more.
So, we will need:
For lubrication I used one beaten egg
The complexity of the recipe: easy enough
Cooking time: 20 minutes for the formation of croissants and 30 minutes for baking
Sequencing:
Well, in order to start working with the dough, we need the cherry to be fully prepared for use – thawed, deboned and squeezed out of juice as much as possible.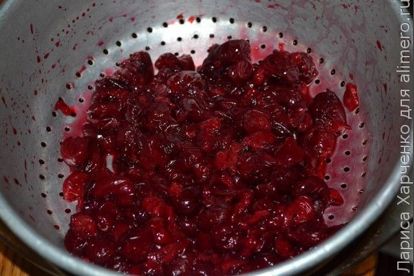 After the rest we knead the dough thoroughly and divide it into 8 parts.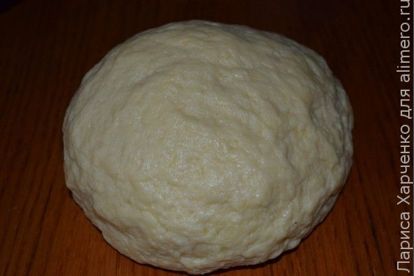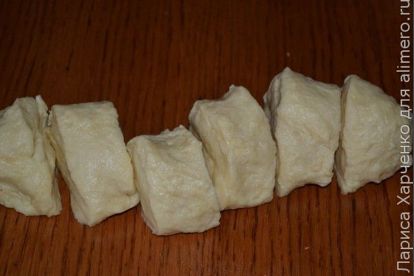 Each piece needs to be rolled out into a thin and long layer and on one edge make several cuts. In the photo, I think it is clear how to do it.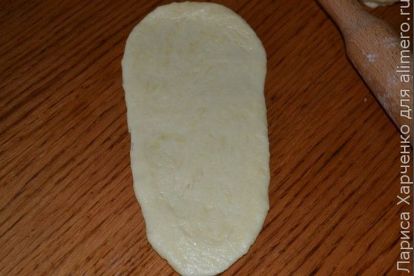 Put the cherry on the second edge, sprinkle with a teaspoon of sugar and half a teaspoon of starch. I put more stuffing on further – this didn't risk much on the first experimental bagel.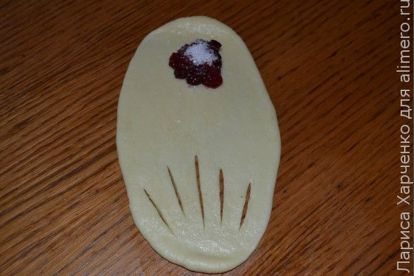 Then we begin to fold, and we fix the edges in the first fold. Roll up the bagels so that the seam was at the bottom of the product.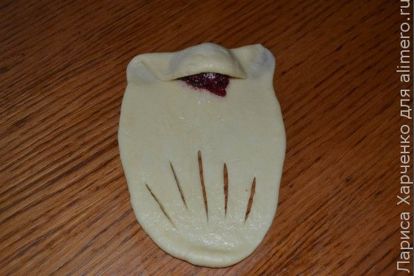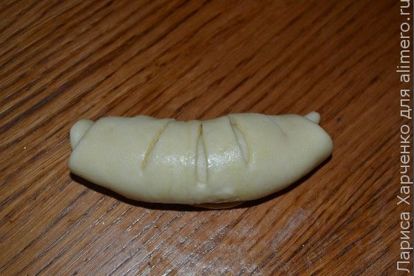 We put the formed bagels on a baking sheet, smear with a beaten egg and bake until ready – in half an hour they will be golden-rosy, which means they can be taken out of the oven.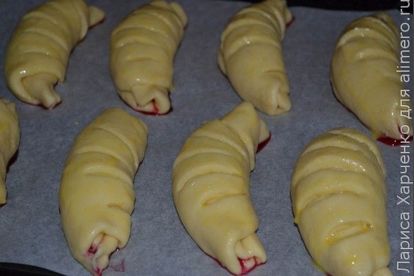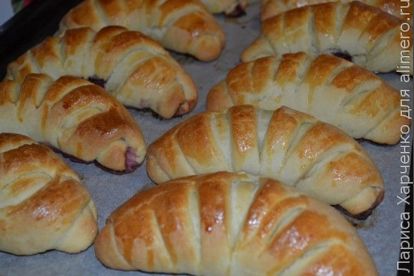 This is incredibly delicious pastries!
These two handsome men – they were mine and, in spite of the approaching beach season, I ruthlessly dealt with them in a matter of minutes.