Oh, how wise were our ancestors! Not red hut corners … And indeed, in the house is not only important order. Cozy where smells good. The most appetizing spirit is the smell of baking. Beauty – a plate with ruddy buns, rolls, pies.
Baking is not always quick and easy. Often, on the table appeared fragrant melting in his mouth pies, you need to tinker. There is not always time, there is not always a mood for it. It is good that there are puff pastry on sale! This is just a real magic wand for housewives.
I try to always have a stock of this semi-finished product. If suddenly guests came to me, I can do something for tea in a short period of time. This time I decided to bake bagels with prunes.
0.5 kg puff yeast dough
150 g pitted prunes
1-2 tablespoons of honey
Powdered sugar
Time for preparing: 1,5 hour
She took out a layer of dough from the freezer. I had a kilogram pack of dough from two layers, so that one layer was quite impressive. This I mean that he thawed for about 40 minutes. True, if I put it on a cutting board and placed it on the grid of the stove above the oven, the process would have gone much faster. I just left it on a floured table.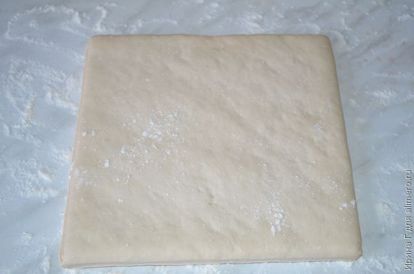 While the dough was melting, I poured the prunes with hot water. Prunes were not very dry, so it did not take long to keep them in the water.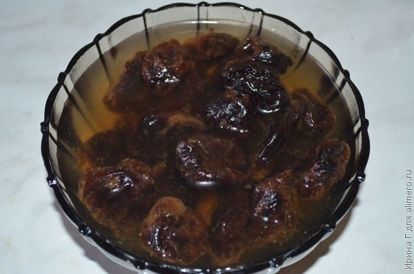 I washed it properly, threw it in a colander.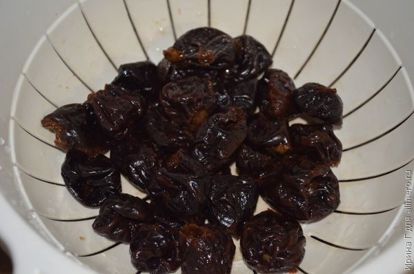 Then she dried it on a paper towel and cut it into small pieces. Sugar in the filling did not put, because prunes and sweet in itself. Moreover, there is honey and powdered sugar in the recipe.
Honey put in a plate.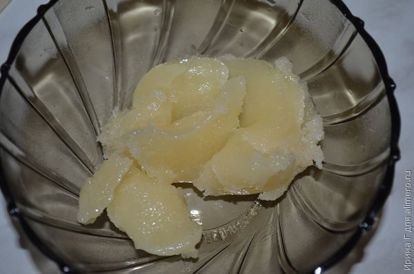 Melt on a water bath. If you have honey liquid, then even easier.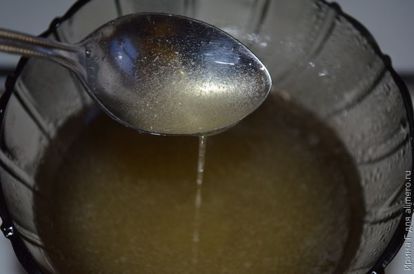 Roll the dough into a thin layer. Cut along in half. Cut into triangles. From the edges there is a little dough. I put it aside. Then my son and I made him a bun. Put butter on bagels with honey.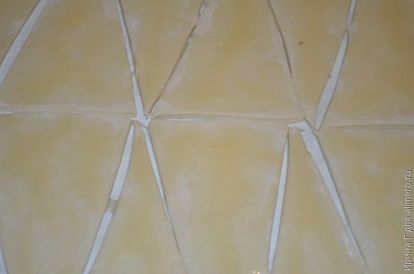 Twisted the bagels, laid them on a baking sheet and left for 20 minutes for proofing.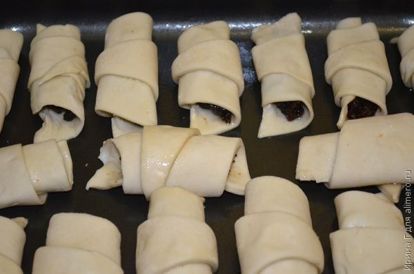 When the bagels noticeably swollen, put them in the oven, heated to 190 degrees for 20 minutes.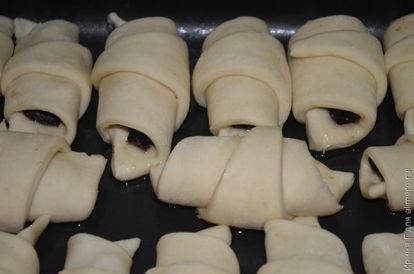 Took out of the oven gave a little cool.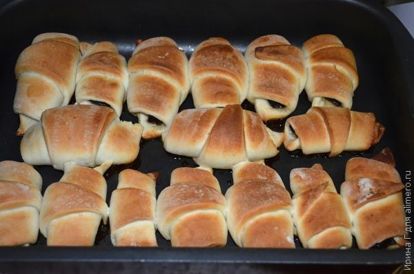 Powdered with powdered sugar.