How can mom not bake when there are small children in the house? And how not to bake bagels, if the husband had a glass of light beer after the men's get-togethers.
I really love this recipe. First, the products for him are not complicated, one can say, low cost. And the filling is always in the bins. This jam of all kinds, and jam, and jam. Secondly – you will spend quite a bit of time on this baking, if you don't take into account those 2 hours when the dough is resting in the freezer.
Therefore, there is nothing easier than to please your family with crispy, sweet and fragrant bagels.
To prepare the most delicious bagels, you will need the following products:
These products are designed for 1 serving of bagels (1 pan). If this is not enough for your family – cook for 1 bottle of beer, but you will have to play with fat, since 4 packs of margarine will be plenty.
Knead the dough without sugar, but before putting the bagels on the baking sheet, we will dip them into the egg, and then into the sugar. Therefore, the bagels will eventually come out sweet and crunchy.
Time to cook bagels – 2 hours 20 minutes, of which 2 hours the dough will spend in the freezer.
The first thing we need is beer. I hid it prudently from the evening, kept it in the cold.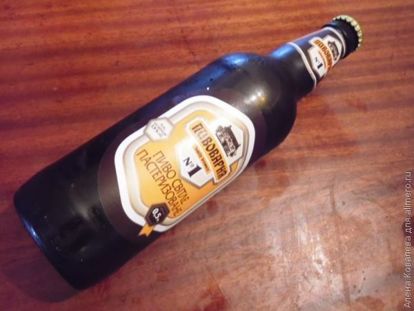 Melt vegetable-cream mixture on low heat, added beer to it.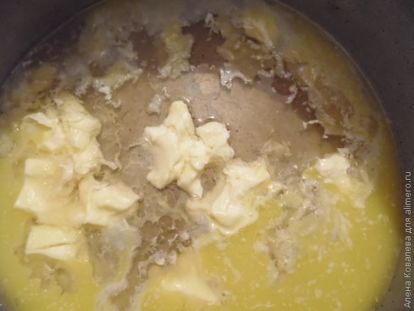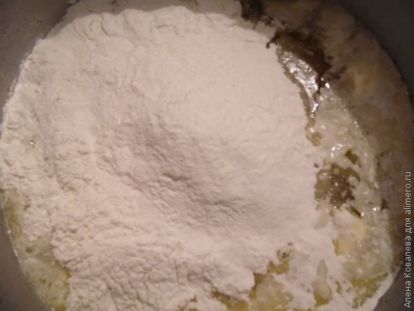 Knead the soft dough and send it into the cold.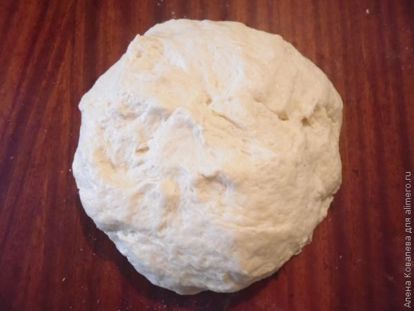 Then everything is very simple. She cut off a piece of dough, let it warm up a little and get room temperature. Roll the circle, divided it into 8 parts.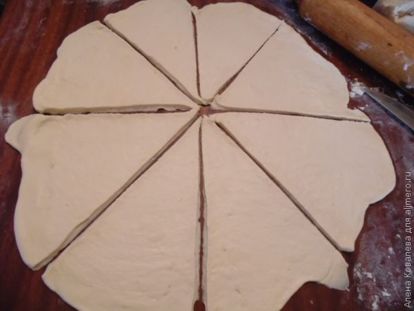 At the end of each part put 1 teaspoon of jam.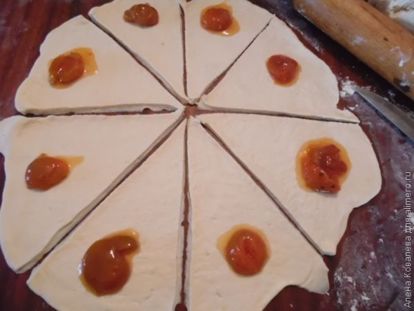 Turned a bagel. Prepared sugar and beaten egg in different plates.
Dipped the bagel first in the egg.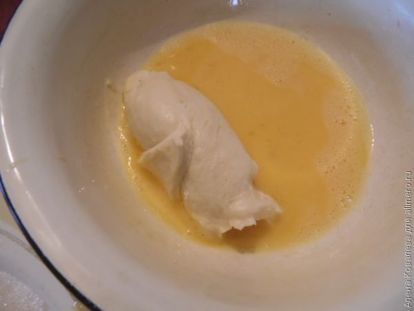 Then generously sprinkled with sugar.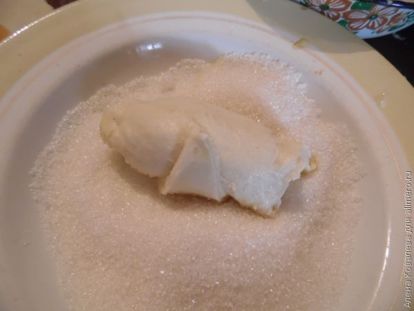 Baked at a temperature of 200 degrees for 25-30 minutes.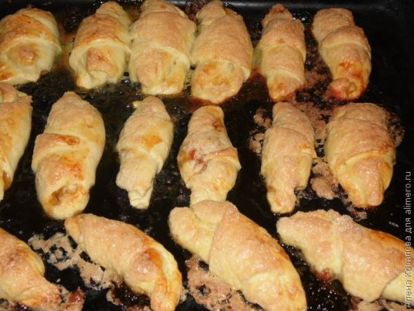 Bagels are ready. Call everyone to tea!