As a lover of all kinds of fish dishes, I could not pass by notoenii. After wandering through the expanses of the Internet, I found very interesting information about the benefits of eating this fish.
It turned out that nutrient notation is not at all inferior to meat! Its use has a positive effect on metabolic processes in the body, and the bones are strengthened.
It is cooked very simply, and any fish gourmet will like the tender and juicy flesh.
I found it in the nearest market in a frozen state in the form of processed carcasses, and hurried to prepare myself a tasty and healthy lunch.
Time for preparing: 30 minutes (tentatively).
To cook fish with wild garlic, I needed:
1) 600 g of frozen nototenia
2) a bunch of green wild garlic
3) 1 medium sized carrot
4) salt
5) some olive oil
Nototeny needed to be defrosted, so when I returned home with my purchases, I put it in a bowl and left it for a while.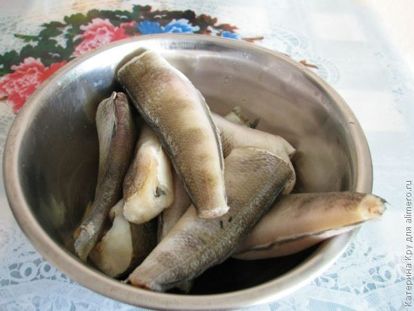 While my daughter and I changed clothes and distributed the rest of the purchases, she thoroughly melted, and I began to clean her. This fish turned out to have small scales, which can be easily removed.
In a small stewpan (I have a thick-walled frying pan with high sides in which you can cook without water and fat) poured some olive oil, laid out the prepared fish, cut beforehand into small pieces for convenience.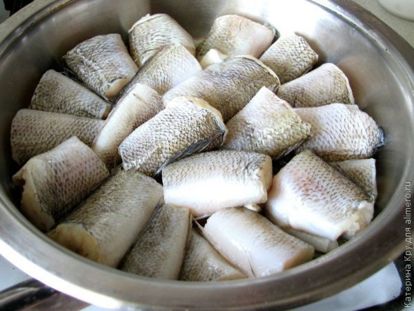 Carrots cleaned, washed and grated on a coarse grater.
Added over nototenii.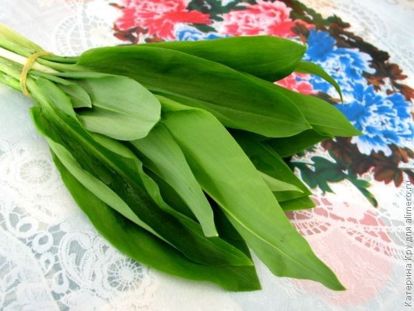 Fresh ramson washed and crushed.
Sprinkled with spicy greens fish with carrots.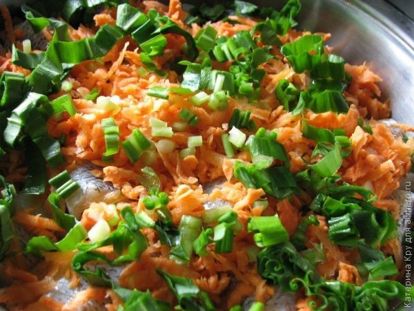 In addition to salt, I decided not to add anything, since I wanted to find out what the taste of notolenia would be in combination with garlic garlic flavor.
The fish was extinguished for a short time, and I was very pleased with its taste!