Everyone knows how and what useful fish products. And since my children are not very fond of fish, the cutlets perfectly save me in this situation. I usually cook them in the oven or in a double boiler.
The pollock meat is moderately fat, easily separated from the bones, so I often use this fish. But the recipe that my mom shared with me is suitable for any kind of seafood. And how to cook the chops – fry, bake or soar – you decide.
Time for preparing: 1 hour.
Degree of difficulty: average.
For cooking fish cutlets we will need:


Cooking method:


Fish clean, wash. Split fillets.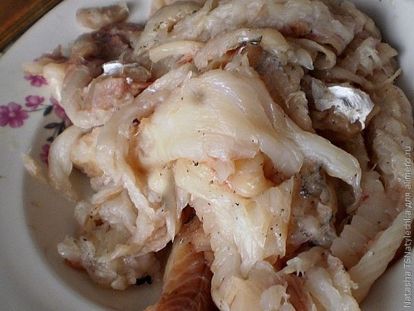 Using a meat grinder (you can use any of the available electrical appliances, such as a blender, food processor, or grinder), I used the usual Soviet, we twist the fish fillets.
We shift the prepared fish mass into a deep container. Also in the meat grinder we twist a piece of lard.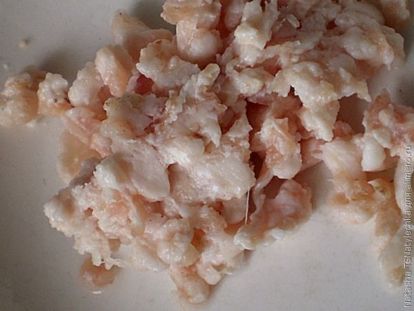 Onions are peeled and minced in a meat grinder.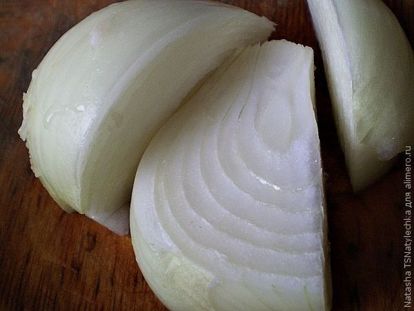 All twisted ingredients are mixed in a bowl until smooth, to which we add the egg.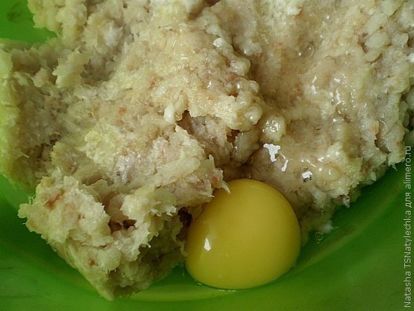 White bread is soaked for a few minutes in a small amount of milk.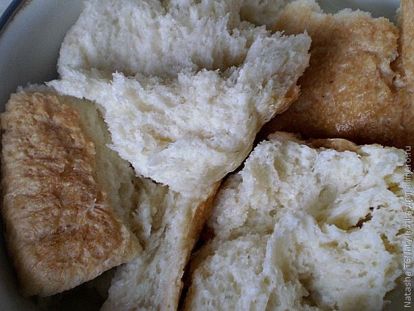 Squeeze out the milk and add the softened bread to the minced fish, salt and pepper to taste.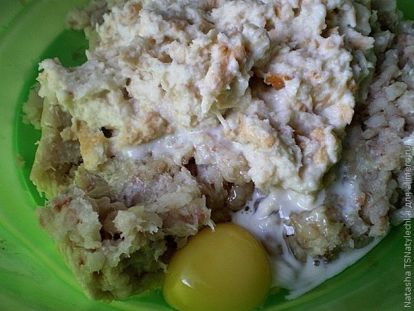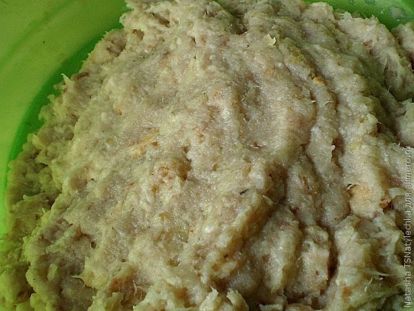 Pour flour in a plate.
We make cutlets from mincemeat, roll it all over in flour.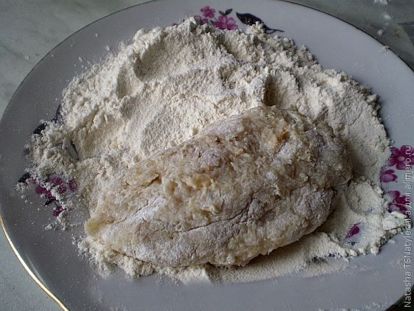 We spread on a baking sheet, greased with vegetable oil.
Prepared semi-finished products are baked in the oven at 200 degrees until ready.
Also, these burgers can be fried in a pan in vegetable oil or cooked in a double boiler.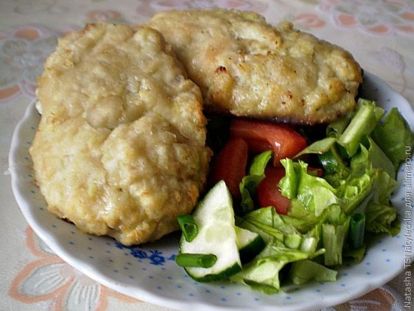 Serve hot with any side dish.
Enjoy your meal.