The ease of fish dishes can emphasize only delicious, vitamin and healthy vegetables. So why do we so rarely cook fish with vegetables?
My friend claims that for her the main reason is the long duration of cooking this dish. It is necessary to stand at the stove for a long time, to tinker with the preparation of products to get a tasty dish.
Today's topic, I want to show her that fish with vegetables can be cooked quickly. And the fact that the dish turns out delicious, then this is no need to doubt.
You can take any fish for cooking. It is better if you take boneless fish fillets, then there is no need to pick out the bones in the finished dish.
My husband brought fishing from gobies, which he caught in the estuary, so today I will cook gobies with vegetables. I don't know the literary name of this fish, but in our case it doesn't matter, since you can take any freshwater, river or sea fish, based on your preferences and taste preferences.
For the preparation we need the following products: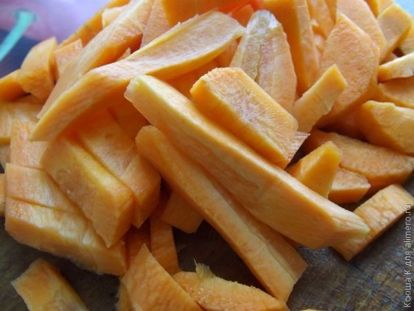 In the meantime, peel the carrots and aubergines and peel them.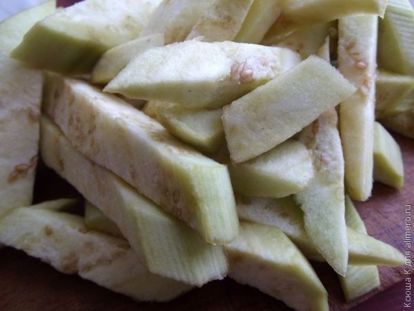 Fry the carrots with eggplant in vegetable oil until half cooked.
Onion peel and cut into half rings.


Fry in vegetable oil until transparent.
Tip: You can fry carrots and eggplant in one pan, and onions on the other. Then the cooking time will be reduced by 10 minutes.
Spread carrot and eggplant on top of the fish.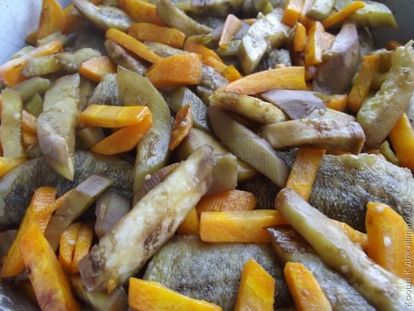 Salt, sprinkle with black pepper and spices.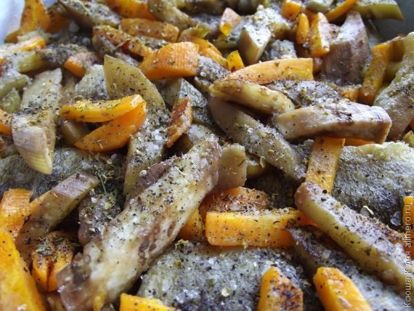 Sprinkle with finely chopped greens and cranberries.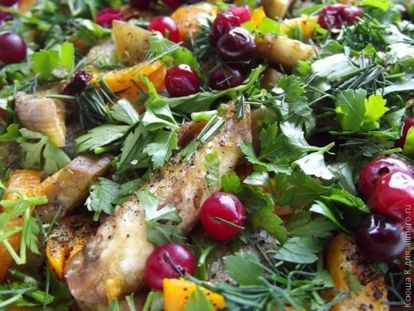 We spread the fried onions.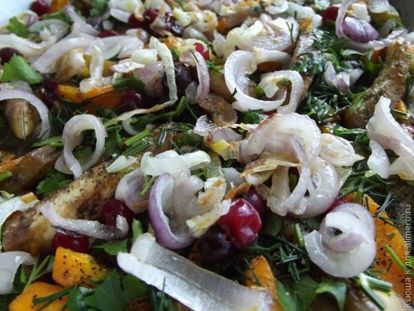 Top lay out the rings of tomato.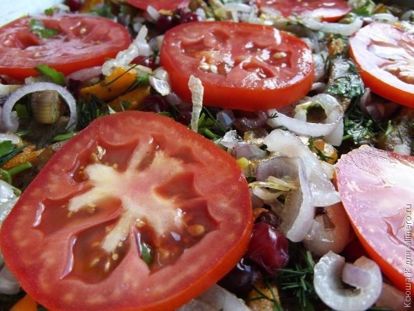 Fill the dish with milk and cream.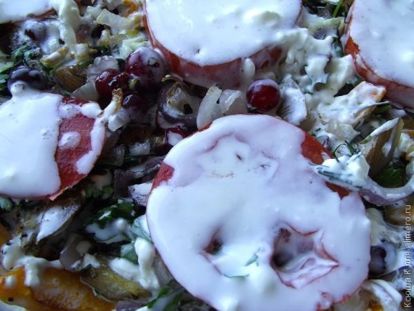 We send baked until done at a temperature of 150-160 degrees (about 30 minutes).
The finished dish is served warm, sprinkled with fresh herbs.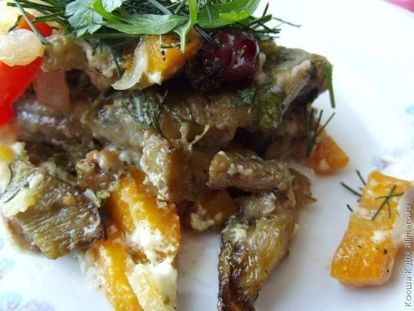 Enjoy your meal!