Since my husband categorically does not like fish, I cook it quite rarely, although I understand perfectly how useful this product is. I really missed the fish taste and flavor, so today I decided to do something simple and cooked pollock with vegetables.
For this recipe fit any fish to your taste, since almost all species are prepared in time the same way. As for vegetables, then, to those already present in this dish, you can add or replace such as: potatoes, tomatoes, cauliflower and zucchini. Everyone can choose and add in their own way, but the main points of preparation are presented below.
Degree of difficulty the dishes are simple.
Time for preparing – about 1 hour.
For preparations fish with vegetables to us will need following ingredients: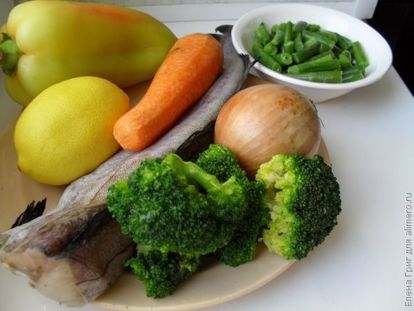 Wash the fish thoroughly in running water, rub with salt and black pepper, sprinkle with lemon juice and leave in a cool place for about 20 minutes to marinate.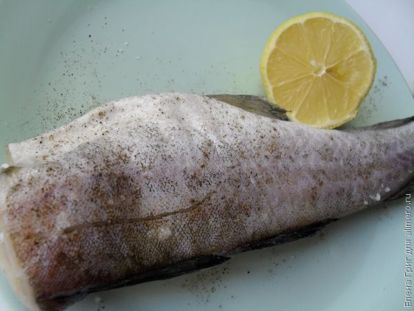 Then put the fish in a baking dish, add broccoli florets.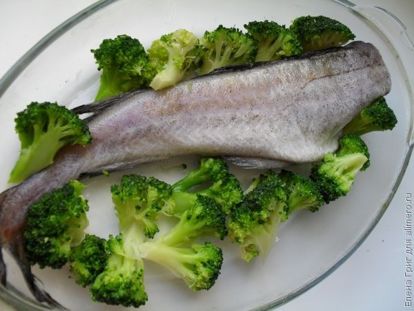 Cut the carrot into cubes.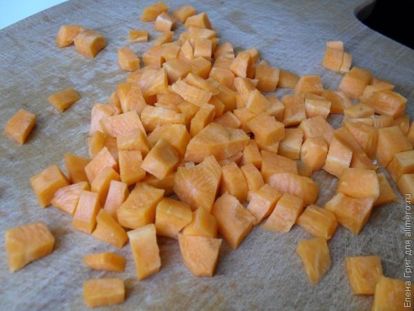 Pour it to the fish with cabbage.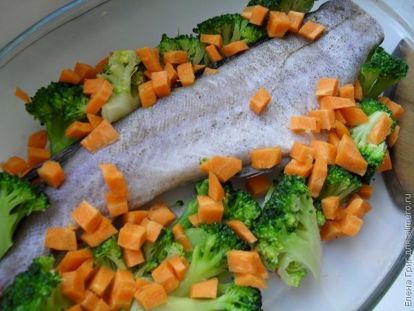 Then add peeled and chopped onions.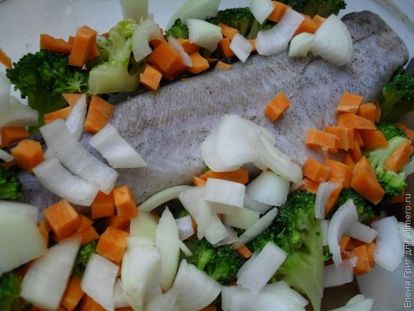 Follow the green beans.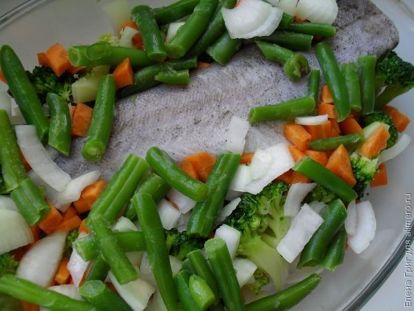 Pepper Bulgarian pepper from the seeds and cut into strips.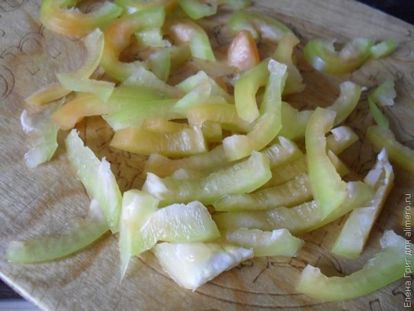 Add it to the rest of the vegetables, salt a little, sprinkle with vegetable oil.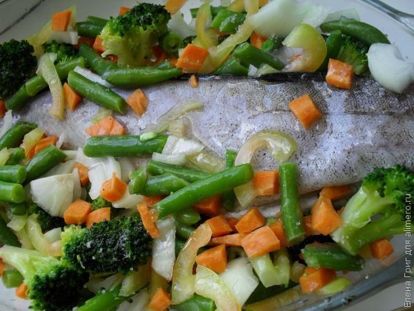 Add a little water to the mold and put it in the oven with a temperature of 220 degrees for about 30 minutes. (You can also cook on ordinary fire, covered with a lid, so the dish will be stewed and not baked).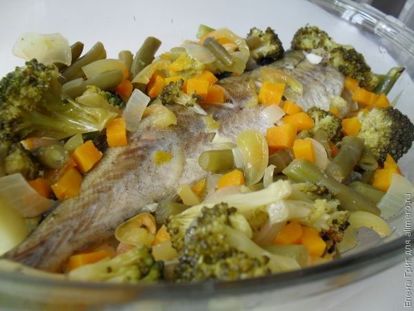 I wish you all bon appetite!