Eat this fish and rejoice. After all, you, like, and eat a little calorie, but you are satisfied. Eat with this delicious, almost restaurant dish.
What is the originality of the sauce? Will see. But the fact that the combination with fish (and here both vegetables, and cottage cheese) will be unmatched, cannot but inspire to exploits at the plate.
Time for preparing: it all depends on the portions. I do not like to keep fish or vegetables in the fire
Complexity: if you want a tasty and healthy meal, then we don't think about complexity. Although it will take a bit of effort
Ingredients

– 500 grams of fish
– 200-300 grams of favorite vegetables
Sauce for vegetables:

– a little green
– 1 clove of garlic
– 1 tsp. olive oil
– to taste soy sauce
– to taste lemon juice
No, we are not butter for frying! After all, we care about our health. Steamed fish. That is, we take it – we need steaks. Marinate in your favorite spices and lemon juice.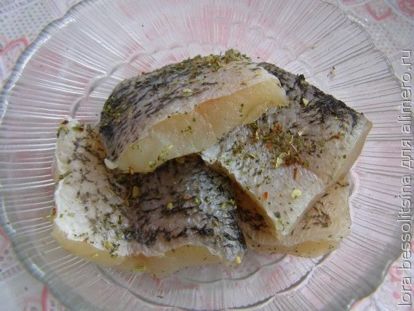 What vegetables to take? Those that are at hand. I had frozen. What just is not in this set! If anything, you can slightly cut something else.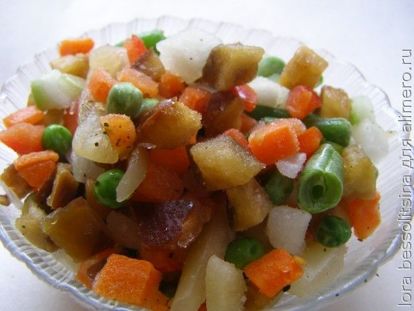 What to cook? In what produces steam! Multicooker, double boiler and even a colander, which will perfectly cope, put on a saucepan with water and covered tightly with a lid. Just do not digest … While they are preparing, make fill for them. Let's cut for the olive sauce with thin slices.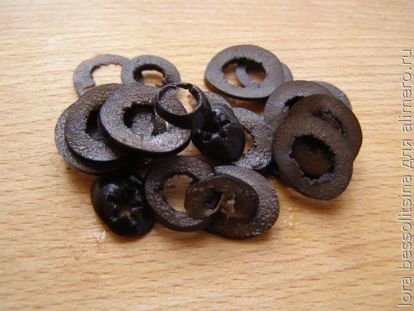 Then we put chopped garlic and lemon, cottage cheese, sprinkled with spices to the olives. It would be nice to drop a little soy sauce here, and then pour olive oil into the mass.
Razor all this, and then fill with equal portions of milk and yogurt. It is necessary to make this fill cover fish. Let no more than ten minutes languish.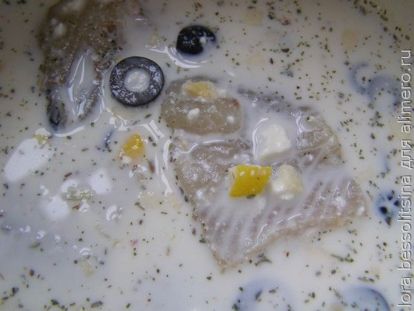 I have this process coincided with cooking vegetables. They were ready for the moment when I put the fish on fire. For them, prepare the sauce. First, chop the garlic with greens.
Then mixed them with olive oil, lemon juice and soy sauce – it turned out to be a super sauce!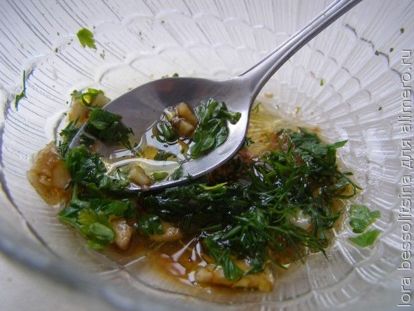 Pour this mass of vegetables and mix. Served in a plate with vegetables. This wonderful breakfast is tasty, satisfying and balanced! By the way, this meal is perfect for dinner, even after 20 hours!