Any fish is suitable for this recipe. I continue to get acquainted with the Keta. I love to cook fish and I love to bake in the oven. So this recipe is suitable for me in all respects.
For cooking you will need:
1 kg of fish
2 medium carrots
2-3 onions
2 tomatoes
1 lemon (need some juice from it)
1 incomplete glass of sour cream
2 tbsp. mayonnaise
a little bit of cheese
cooking oil for frying
Provencal herbs
0.5 cups flour
salt and black pepper to taste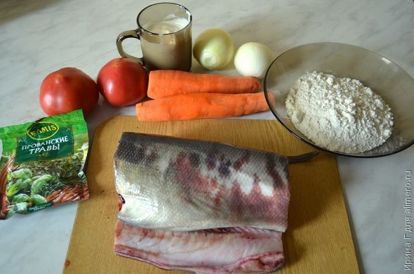 Cooking time 1.5 hours
We remove the skin from the fish, free from bones and ridge. Chum skin is quite thick and sits quite tightly. You have to remove it with a knife. After a little effort, we get fillets.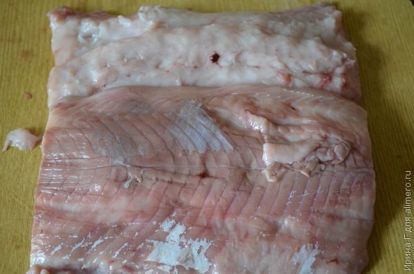 Cut the fillet into small pieces. Sprinkle them with salt and pepper. Sprinkle with lemon juice and leave to marinate for a while.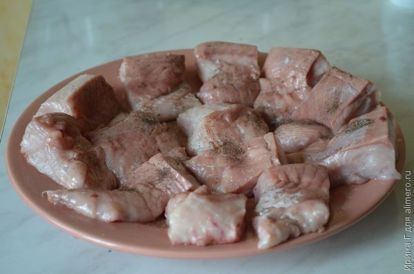 In the meantime, cooking vegetables. Three grated carrots.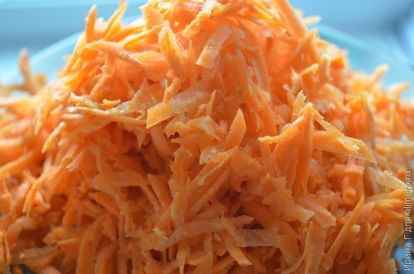 Cut the onion (not finely).
Diced tomatoes.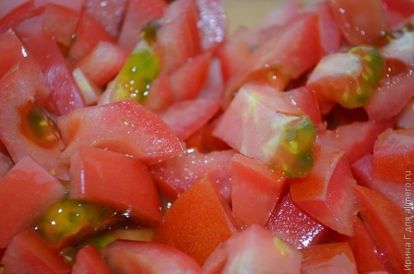 Carrots are fried in vegetable oil.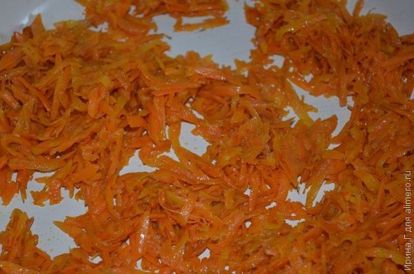 The same – with a bow.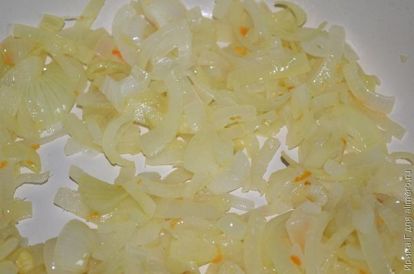 Then combine the carrots and onions in the pan and add the tomatoes to them. Stew for 5-10 minutes under the lid, stirring.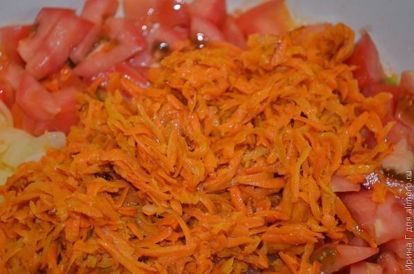 Mix flour and Provencal herbs.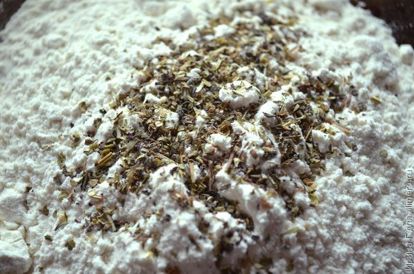 Pickled pieces of fish roll in flour.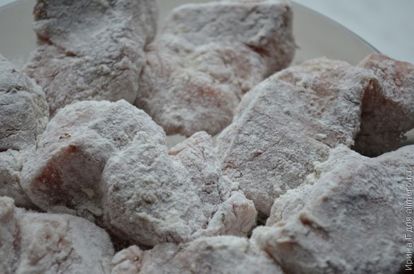 Quickly fry the fish in vegetable oil.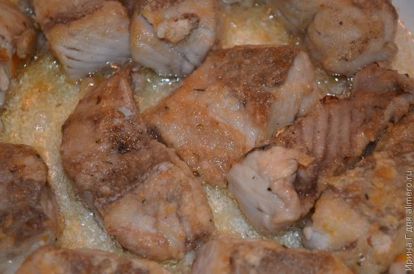 Place the fried fish pieces on a plate so that they do not absorb excess oil. Half of the vegetables lay on the bottom of the form for roasting.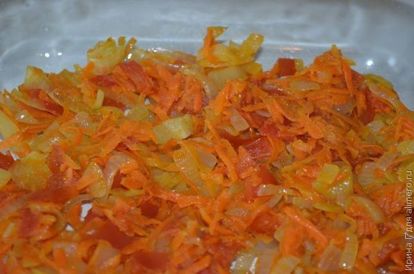 On them are pieces of fried fish. I got two layers.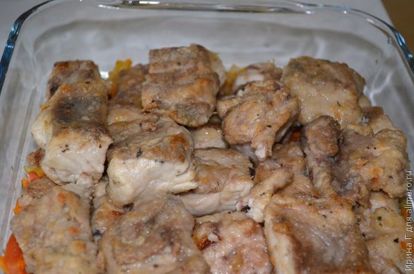 On top of the fish lay the rest of the carrots and onions with tomatoes. Level with a spoon.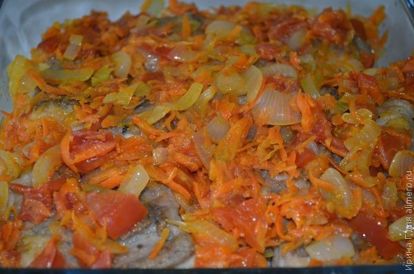 Sour cream mixed with mayonnaise and fill them with fish and vegetables.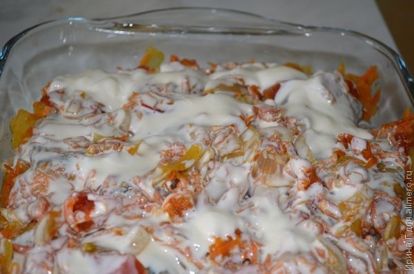 Since the sour cream in the oven will become liquid and leak to the bottom, I sprinkled some cheese grated in a fine grater on top to form a crust.
We send the form to the oven, preheated to 180 degrees for 30-40 minutes.
When the top is browned, remove the fully cooked dish from the oven.
Put the portions of baked fish with vegetables on plates.
Nourishing and healthy dish is ready. Enjoy your meal!