Today I decided not to cook the fish and the garnish for it separately, but all together, so that the released half an hour to sit here with you;)
It turned out very even nothing, or rather, very tasty. Therefore, the result of this experiment I hasten to share with you.
For this recipe I used a silver carp. But I am sure that with any other fish will also be very tasty.
So, to cook fish with vegetables and rice, you need the following products: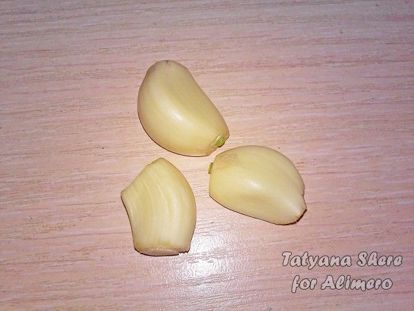 Greens cut.
Sliced ​​fish salted, peppered, smeared with garlic and herbs. Left for half an hour. But two pieces were immediately set aside and left in the fridge until tomorrow in order to cook them in the oven.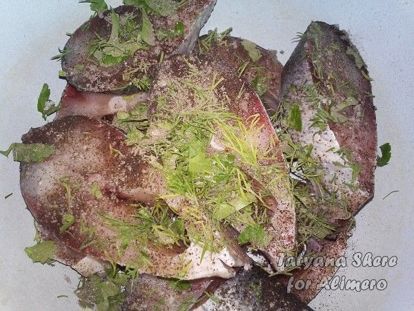 Meanwhile, onion peeled and cut into half rings.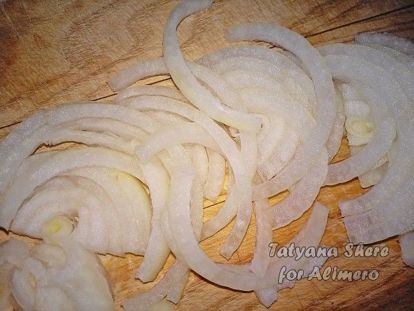 Carrot peeled and grated.
Onions with carrots fried. Laid out to them green peas (I had frozen).

Rice (I had unpolished) boiled in 1 glass of water until half cooked. Salted.
About 30 grams of hard cheese let into the smallest grater and mixed with breadcrumbs. I dipped the pieces of fish in this breading and fried them until golden.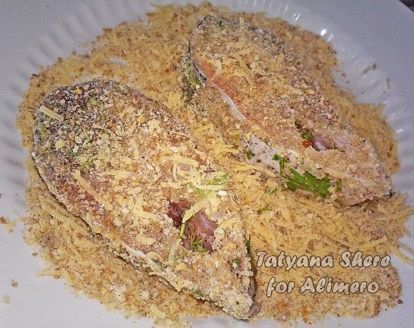 To the vegetables laid out rice, mixed.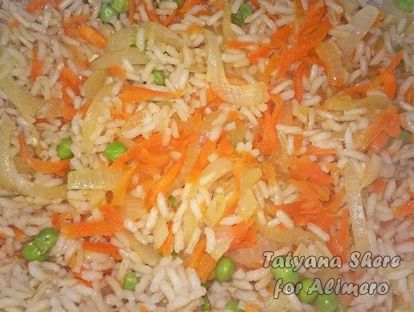 Top laid roasted fish pieces. I added a little water, covered it with a lid and left it to cook for 1 hour on the smallest fire.
5 minutes before shutting down, sprinkle with grated cheese.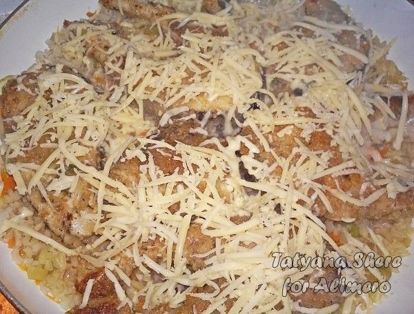 That's it, the silver carp with vegetables and rice is ready!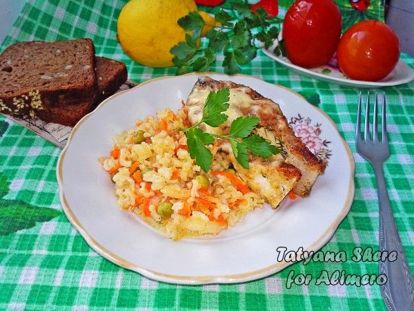 Enjoy your meal!