My family loves fish, so I try to cook it in a variety of ways.
I really liked the result of this recipe. I advise you to prepare such a dish if you have a ready-made canned salad of tomato and bell pepper Lecho.
The fish is tender, juicy, as it is completely soaked with sauce.
Time preparations: about 60 minutes.
Degree of difficulty: minimal.
For fish:


– pollock fish (fish fillet can be used) – 2-3 fish
– garlic – 2-3 cloves
– salt, seasoning curry
Cooking method:


I propose to start with the preparation of the sauce Lecho.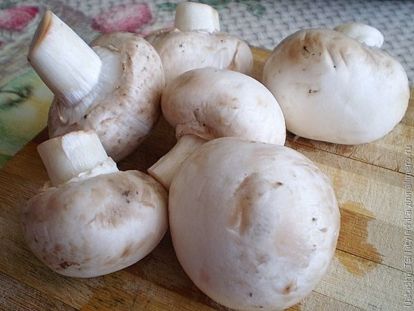 To do this, chop the mushrooms.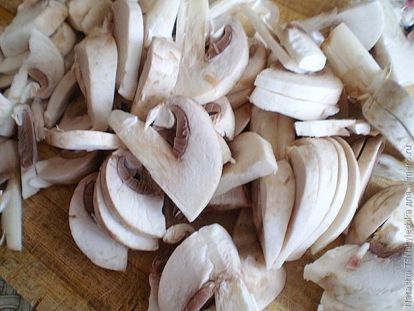 Stew in vegetable oil in a frying pan.
Onions cleaned, cut into half rings.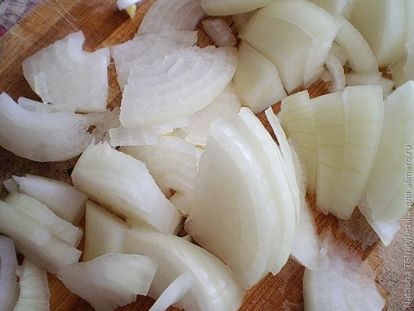 Combine with mushrooms and simmer for 15 minutes. Salt, pepper to taste.
For the sauce, I used Lecho salad (made from tomatoes and bell peppers) home-made.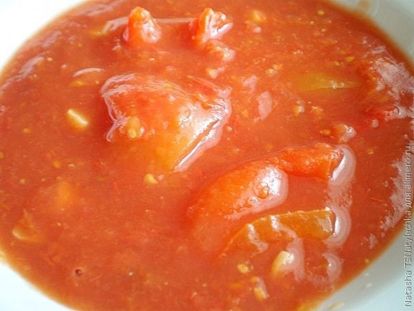 It needs 250 ml. Add lecho in mushrooms with onions. Add 100 ml of clean drinking water. Stir. Bring to a boil, then remove from heat.
Fish (pollock in my case) is divided into fillets from pits.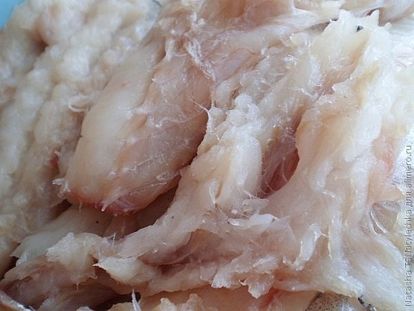 You can use ready processed fillets. Cut fillet into portions. Salt the fish, season with curry or other spices.
We spread on a baking sheet, greased.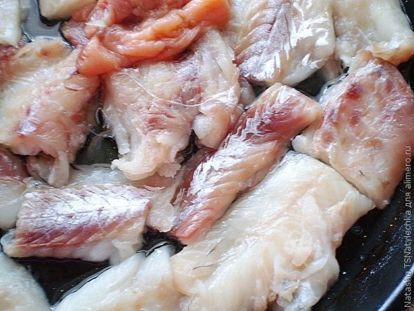 Finely chop the garlic and add to the fish. We send pollock in the oven for 10 minutes at a temperature of 250 degrees.
After this time, remove the fish from the oven. We spread on it the sauce of mushrooms and letcho.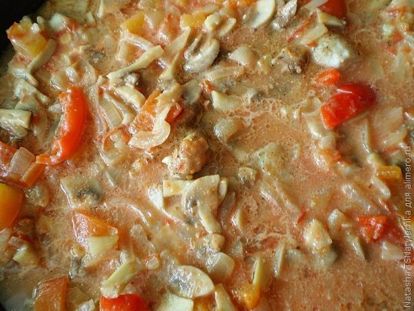 Again, send in the oven for 30 minutes at a temperature of 250 degrees.
Serve fish with sauce served with any side dish.