When it comes to bananas, I always remember the words of a friend of the doctor about the national Russian food, this is how he spoke about this fruit. And the truth is, what kind of dishes with bananas are we doing, let alone direct use: peel and eat.
The fish recipe with a banana seemed interesting to me, the roots are Portuguese, but it seems that, if possible, it is adapted to our tastes. The family was already accustomed to my experiments, so I decided to take a chance, and now I am ready to share both the recipe and my impressions.
Ingredients: about 1 kg of fish fillets, 2 large bananas, 1 tbsp. sour cream, 100 g of cheese, butter and sunflower oil, flour, salt, pepper, lemon.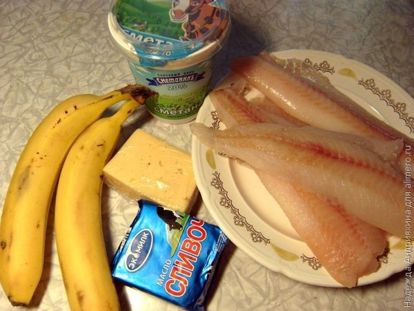 Bananas are peeled and cut into circles or ovals.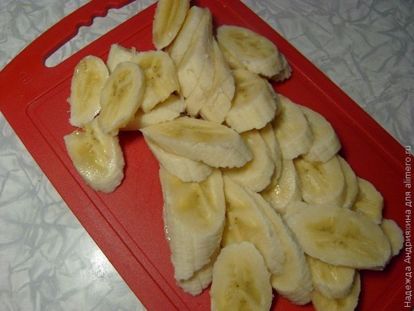 Fry bananas in a pan in butter until lightly browning on both sides.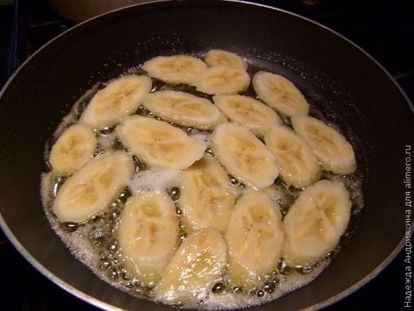 We shift bananas in the form, evenly distributing on the bottom.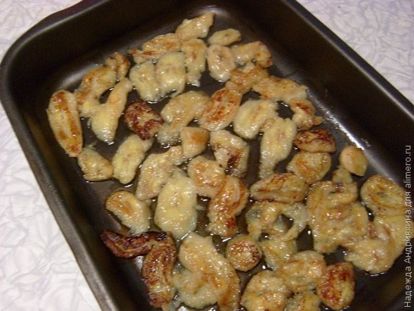 Any kind of fillet can be used for cooking, although on the island of Madeira, for this dish fish often use saber or sole. I had a pollock fillet.
Prepare the fish in the usual way: cut into portions, sprinkle with salt and spices, sprinkle with lemon and leave to roast.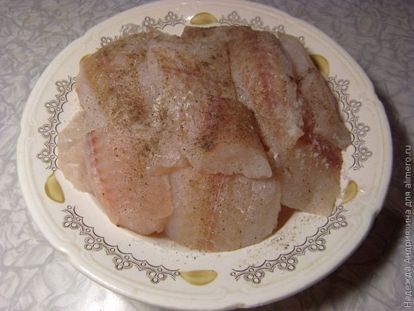 We pan slices with flour and fry in sunflower oil.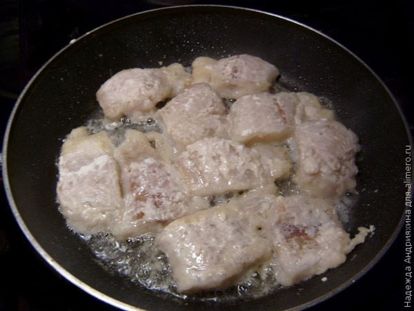 Put the finished fish on a layer of bananas and generously grease with sour cream.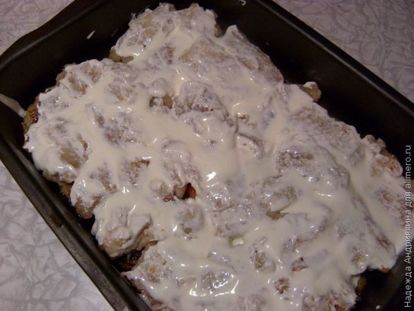 Sprinkle the fish with grated cheese on top and set to bake in the oven.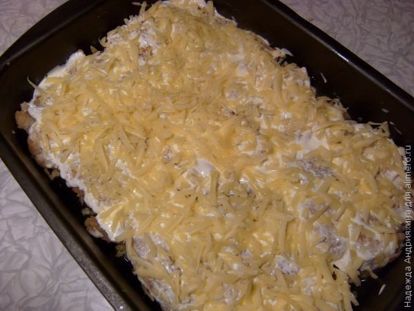 Once the cheese turns into a ruddy crust, you can get the fish.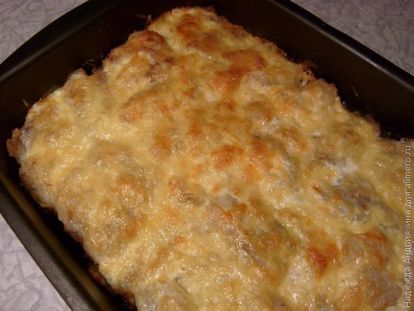 Lemon slices to this fish are absolutely necessary, because a sweet fish is somehow not in the traditions of our taste, but from bananas it becomes one.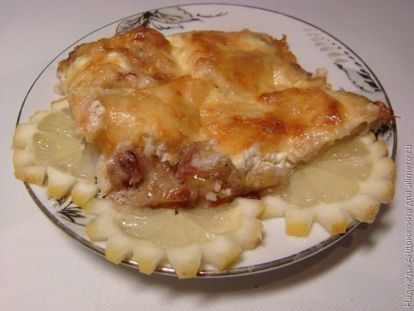 I can't say that they were delighted with this homemade dish, the men just ate the fish layer, leaving bananas on the plate. I ate fish with all the ingredients included to expand my horizons. Delight is not experienced, but with lemon taste turns out original.
I will not say that I will cook more according to this recipe, but I can boast that now I know what kind of fish with bananas tastes like.