Vegetables with fish – a very tasty and healthy combination. Such a fish vegetable stew. The favorite dish of the Greeks. Of course, we are not Greeks, but we love fish a lot too!
Fish stew in our diet has appeared recently. Again, the culinary programs helped. I am very interested in the cuisine of various countries of the world. You can always borrow something or take over the dish in the original.
It happened in this case. The Greeks adore fish and use it almost everywhere. A national dish is sea fish with vegetables. The range of vegetables can be different. The main thing is to have a lot of them.
Cooking time depends on the fish, of course. Saury was used in my recipe, and it is ready in 5-7 minutes. Therefore, the recipe is quick and easy. It can help out any minute, even to the arrival of unexpected guests.
For the recipe we collect and prepare the following products:
Time for preparing – 20 minutes. Complexity – easy.
The first thing to do is vegetables. Onions we grind up to half rings.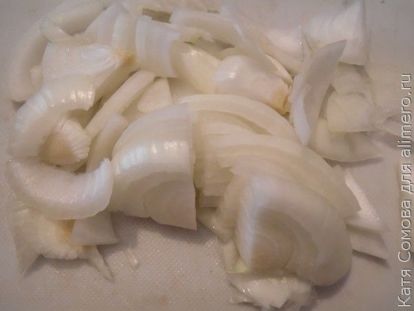 Carrots and garlic are also ground large. We do the same with other vegetables.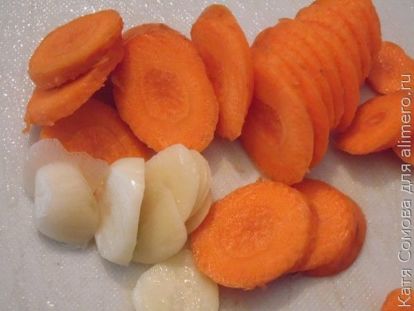 Bulgarian pepper is freed from seeds and cut into rings.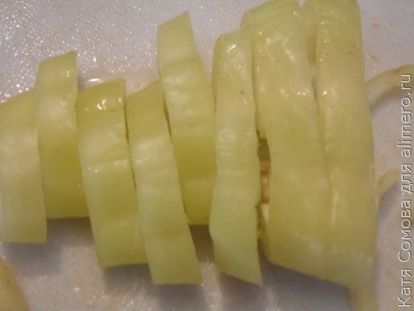 Then take a deep pan, where you can lay out vegetables and fish in layers. On the bottom lay out onions. On top of it lies processed fish. Fish cut or divide too into large pieces.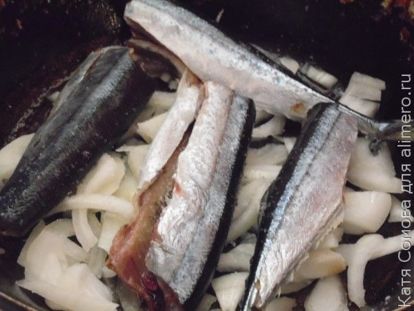 Then, in random order, lay out the pepper, eggplant, zucchini, carrots and potatoes. Layers must be salted.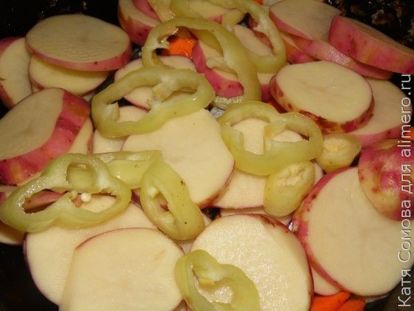 At the end add spices, dill and slices of tomato. Cover the pan with the lid and simmer for 10 minutes.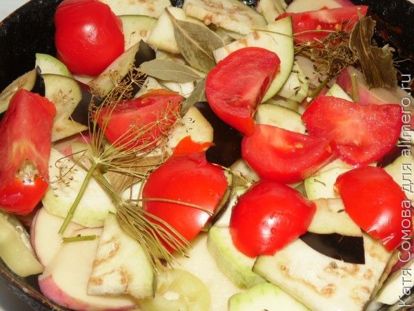 The fish during this time will be cooked, and the vegetables just will not turn into caviar.