Far from everyone likes boiled fish. Either since the time when I was boiling with a sick stomach, or simply because I am a supporter of healthy food, I love everything cooked, steamed and baked. In addition, I have a small child to whom I try to prepare the most wholesome food.
Therefore, I could not pass by this recipe.
Fish stewed in milk is quite a good dish in terms of the ratio of taste and benefit. I am guided by my husband, who is difficult to force to eat something if he does not like it. And no good can change his decision. The husband praised the same fish (and he will not say for nothing).
The fish here can be any (hake, pollock, cod, haddock). I was cooking pollock.
Time for preparing: 1 hour.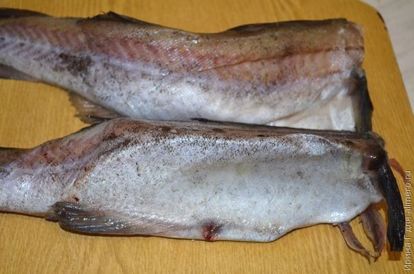 Such fish can be cooked simply by chopping it into pieces. But I decided to make a fillet. Cut the fins and tail. And although we will remove the skin, the scales are still better to clean.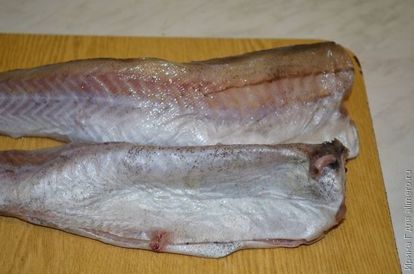 Separate the fillet from the bones and skin.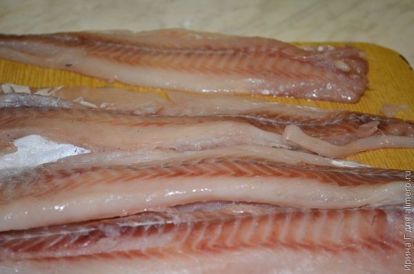 We clean the onion and then cut it not very large.
Cut the fillet into pieces.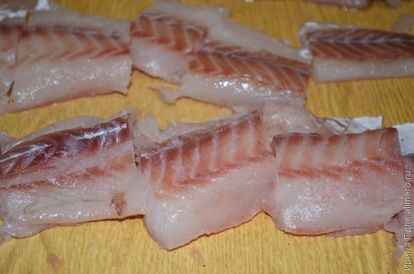 In the pan dissolve the butter.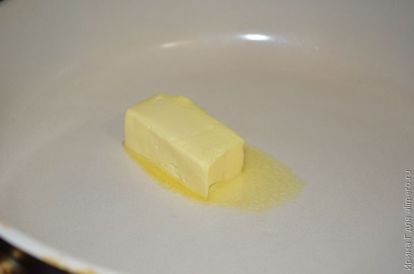 Add to it a tablespoon of crackers and mix.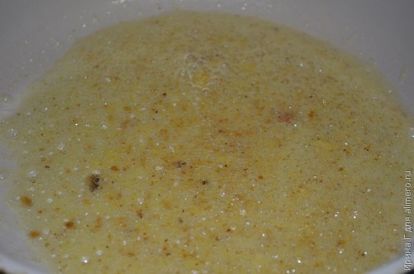 Spread the fish on top, sandwiching it with onions and the remaining breadcrumbs. I got 2 layers each.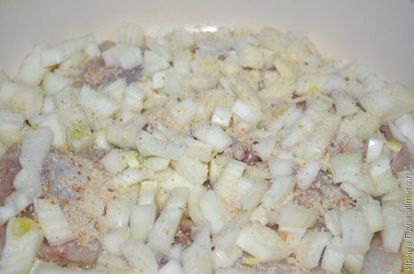 Add pepper and laurel.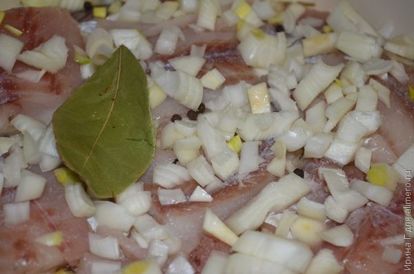 Fill the fish with milk. It took me 1.5 cups, but you need to navigate the fish – it should be almost covered with liquid.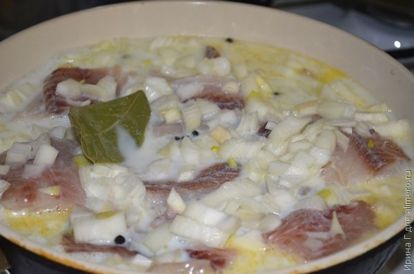 Give boil, turn down the fire and cover with a lid.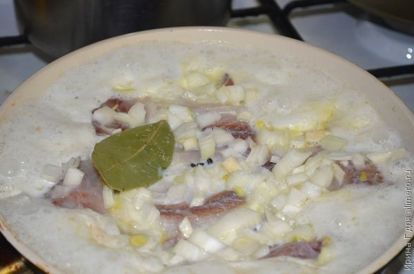 Let fish about 30 minutes. I opened the lid for a few minutes to allow some of the liquid to evaporate.
The result is a fish with milk sauce.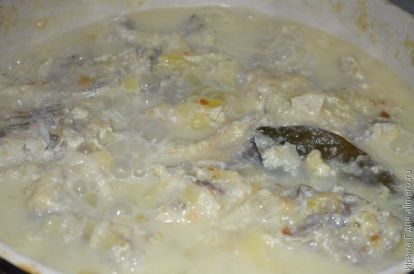 If you give it a little brew, the sauce will be thicker.
Served with any side dish. For me, the best with mashed potatoes.