If you like fish, cheese crust and simple recipes – go here! 😉
A month and a half ago, I cooked coho in zucchini and shared a recipe with you. I really like this fish, so it is she who is the heroine of my current topic.
However, you can take any other. I am sure that with chum, haddock, mirror carp and many other species, the dish will turn out no less tasty! 😉 So.
Difficulty level: low
Time for preparing: 50-60 minutes (20-25 minutes – at the preparatory stage, 30-35 minutes – for baking)
Amount: 4 servings
I bought the steaks frozen, so before cooking I left them to thaw. From the packaging did not take out, so that the fish did not lose too much moisture and then did not become dry.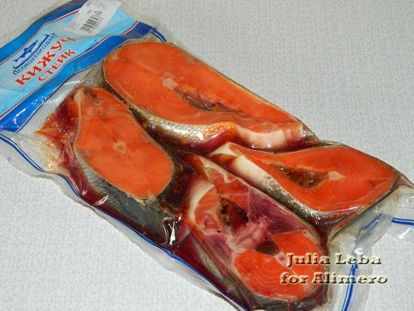 When she had completely defrosted, took out of the bag and cleaned with a knife from the scales. This stage is the longest of all that is to be, and not very loved by me. )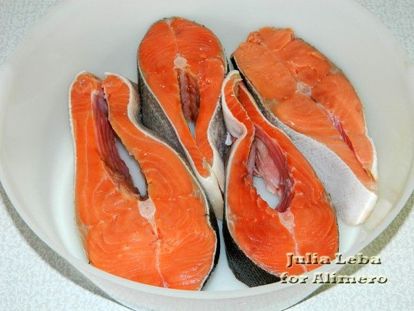 Salted and ground peppers (a mixture of white, green, black and pink).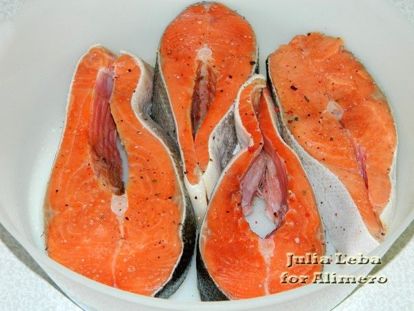 Form greased with oil. Put steaks in it by the side of the pepper. Top again salted and ground again spices.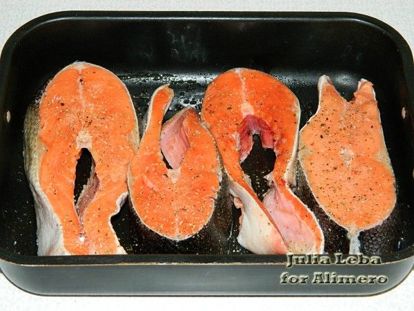 Sprinkle plenty of sesame on each piece.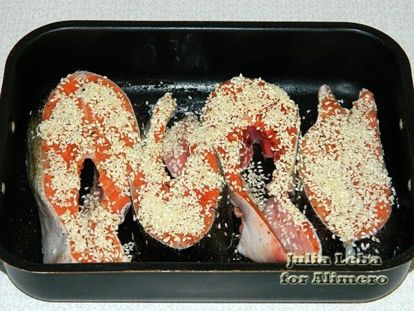 Cheese let on a large grater.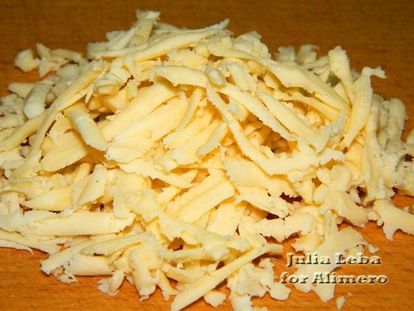 Touched them steaks on top.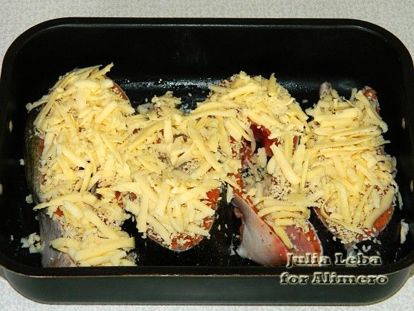 Sent form in preheated to 180'C oven.
Baked at 200'C minutes 30-35.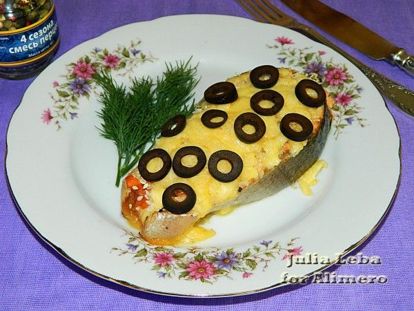 Steaks served immediately from the oven – hot. To each serving I added three sprigs of dill and three pieces of chopped olives. Although this dish does not require any extras!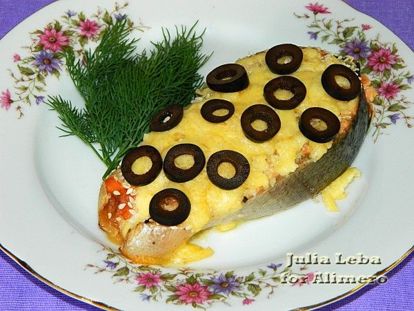 The fish turned out to be fragrant and not at all dry! And I really liked this arrangement of sesame. Usually, when it is on top, during baking and eating most of it flies. It hurts me because I love him so much! And under the cheese crust, it is securely fixed)) Simple and tasty! 😉