I am sure that many will disagree with me (especially men!), But I have long lived with the conviction that the best sausage is fish …
Yes, I had to slightly paraphrase a long-term popular expression, but I did it only to express my warm attitude towards her …
I really like fish. Big and small. River and sea. From the pan and out of the oven. Salted and smoked. I love all kinds of fish. I just love her …
And if I come across a good meaty fish slice, then I really want to cook it somehow unusual, with a twist, but certainly very tasty …
Two pretty weighty steak from catfish, which my husband decided to please me somehow, I decided to bake. So what is unusual here? – you ask. Now you know, catfish steak is very different from, for example, pork steak.
List of all necessary for this recipe:
Level of difficulty: this recipe is incredibly simple
Required cooking time: about 40 minutes
The course of the proposed actions:
Initially, the fish thoroughly washed under running water and thoroughly dried. Very convenient to use for this paper towels.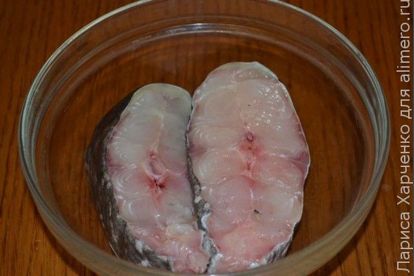 Then lay out a plate, sprinkle with salt and pepper.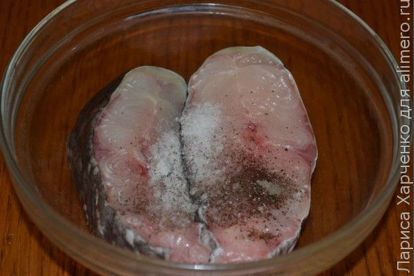 After that, add a little sour cream and mix everything well. We make it in such a way that steaks from all sides are flavored with sour cream sauce. Leave about 15 minutes. This time we use in order to thoroughly heat the oven.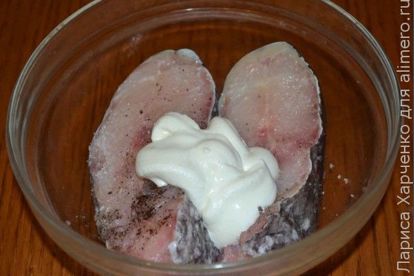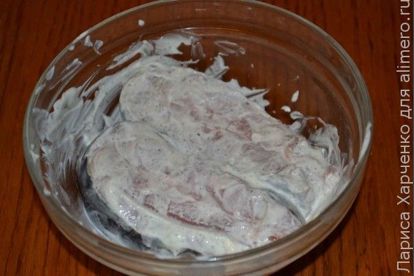 While the fish is pickled, we will prepare the mixture for breading. To do this, mix the breadcrumbs with two types of sesame.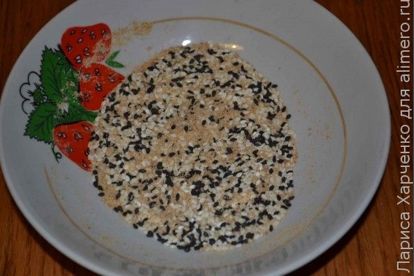 Then, roll the steaks in the mixture and spread on a baking sheet, which we immediately place in the oven.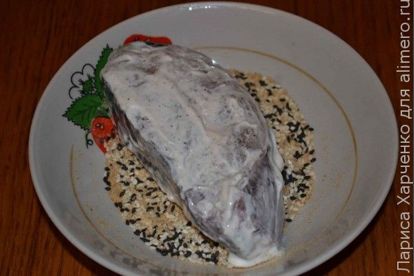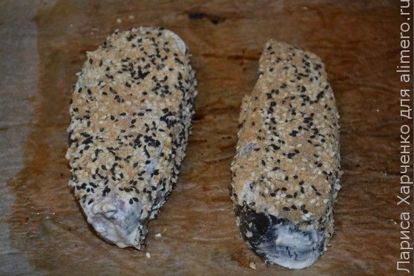 Cook the fish for 15 minutes.