Despite the fact that this recipe is primarily suitable for the menu of the smallest gourmets, this dish also did not leave me indifferent. The soufflé is so tender, juicy and tasty that I didn't even notice how I ate 2 servings at a time. And without any spices, seasonings or sauces. The son was also very pleased!
Initially, of course, I chose this recipe for the youngest member of the family. Although he was already a year and eight months old, I had never before cooked a fish dish especially for him. Fish, of course, he tried. But from our plates and microscopic pieces.
When the idea occurred to me to finally cook the fish for him individually, the choice (on the advice of more experienced mothers of acquaintances) fell on the pollock.
To prepare 6 servings of medium size, the following were needed. Ingredients:
fish fillet – 400 g *
eggs – 2 pcs.
sour cream – 8 tbsp. spoons
salt – to taste
*I took 2 fish without a head, each of them stretched out in a frozen form for 350-400 g. As a result, the indicated number of fillets was obtained.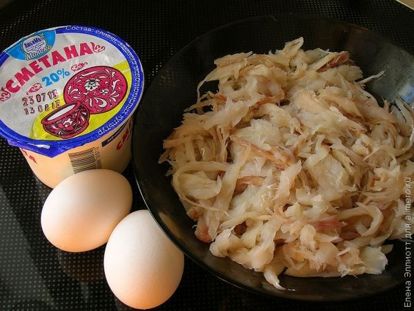 Complexity: average.
Time for preparing: about 40 minutes required time to prepare the fillet. The longest for me was to clear the pollock from the skin and bones, which I fear in panic.
Fish thawed, cleaned from the skin and bones very carefully.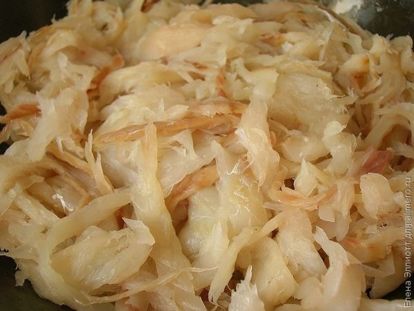 Pass the fillet through a meat grinder, preferably twice.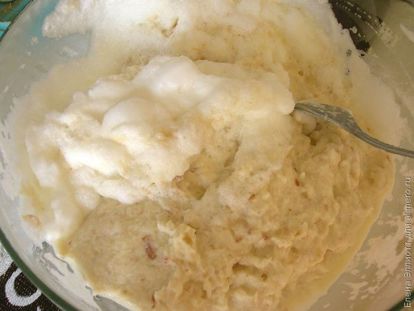 I decided to bake the souffle in silicone cake tins.
Molds grease with butter. We fill them with fish mass and send them to the oven, preheated to 180 degrees, for 25 minutes.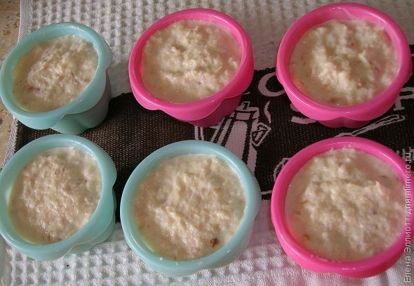 In the process of baking the souffle will rise slightly. Therefore, I ask you not to make my mistake and not to fill the mold to the top. I have because of this souffle slightly run away.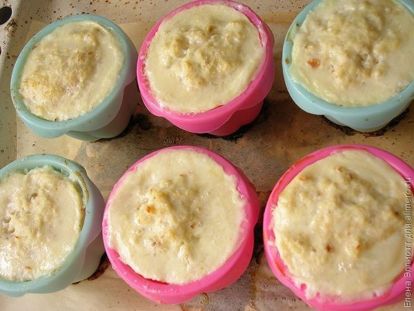 Bake soufflés get out of the oven, but do not immediately remove from the molds. We give them a little cool and take back the juice released during baking. 10-15 minutes will be quite enough.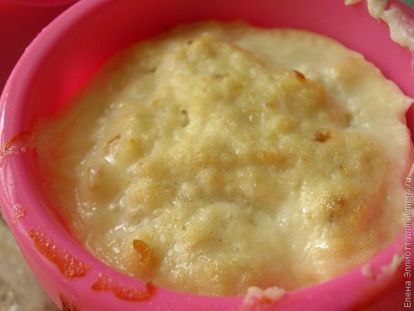 Souffle turns incredibly juicy and tender! At the beginning of the preparation, I consoled myself that if my son did not like it, I would eat everything myself. Not here it was! In the end, he ate a portion for lunch, a portion for dinner.
And, I think, tomorrow, too, will gladly enjoy a delicious and healthy fish dish, stored up for him in the refrigerator.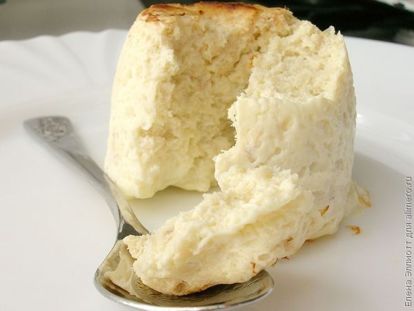 Enjoy your meal!