Usually on a festive, and even more so New Year's table, each housewife tries to cook more hearty meat dishes, which are often characterized by increased caloric content, respectively, do not eat much of them. And many girls simply will not allow them to themselves, because on New Year's Eve (and not only) we need to look easy and elegant.
To this end, I want to offer a recipe for a wonderful fish roll with vegetables – light, tasty, healthy and elegant!
For the preparation of fish roll Kaleidoscope we need:
300 grams of sea fish fillet
1 chicken egg
1 boiled carrot
3 tablespoons of freshly frozen green peas
2 tablespoons canned corn
1 tablespoon of semolina
3-4 garlic cloves
salt and spices – to taste
Fillet of sea fish (I in this case took a hake), you need to wash and dry with a paper towel.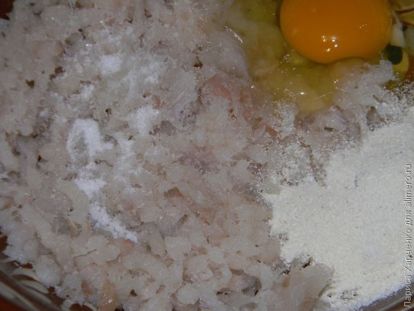 Prepare the vegetables: cut the carrot into cubes of medium size, pour the excess liquid from the corn, and pour boiling water over the fresh frozen peas for a minute, drain and immediately pour cold water for a couple of minutes.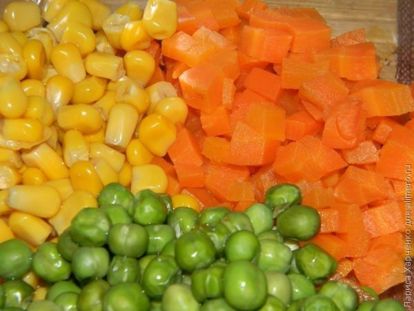 Vegetables combine with minced fish and gently mix everything.


Parchment paper must be wetted with water, and then pressed.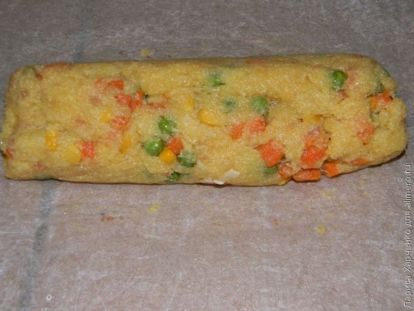 From the fish-vegetable mass, we need to form a sausage, which we spread on the prepared (dipped and squeezed) parchment.
Now we roll everything up with a roll, we twist the ends on both sides and we have such a candy. It must be tied up with a special dense thread or a thin rope. Put in the fridge for half an hour.