Since fish is considered an indispensable and necessary product for our body, I propose another way to prepare this healthy and tasty product. The method of cooking fish in foil is very simple, so there is nothing easier in preparing a delicious dish without adding fat and frying.
So, we need a piece of fish (I have a pelingas), which we cut into 6 portions of pieces and sprinkle them with salt and pepper.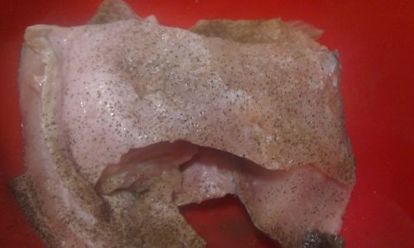 Fins, tail and large bones need to be removed.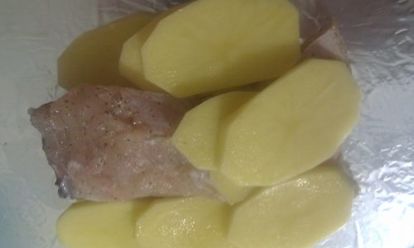 On a piece of foil you need to put a piece of fish and 8-10 ringlets of potatoes. The fish is better to turn the skin to the potatoes, because after cooking, the skin can stick to the foil.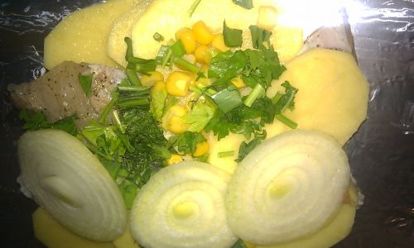 On top of the fish and potatoes, you can put any vegetables that you would like to eat with fish (I have onions, corn and greens).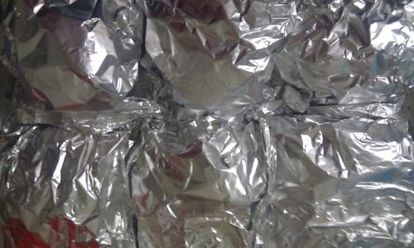 When all the vegetables are added, you can proceed to the foil. It must be very carefully turned from all sides so that the liquid could not flow out. Now it remains only to lay out the fish-portioned fish-packed meals on the baking dish and put it in the oven at 200 degrees for 30-45 minutes.
Put the finished fish on the dish and garnish with lemon. Can be served with foil.