Fish and sesame – a very good combination. For this recipe, you can use the fillet of any fish, but only without stones. Perfect pangasius or any red fish.
So, for the preparation of fish fillet in sesame we need:
Level of difficulty – very simple.
Active cooking time – 40 minutes.
Hake and pollock is better not to use – they are watery and will crack during frying.
Today, I have a paneacchius phyleochka: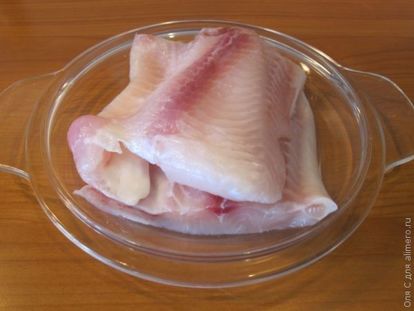 Cut the fish across into strips about 2 cm thick.
Salt and pepper fish. I do not regret black pepper, it is very suitable here. I do not use other spices so as not to interrupt the delicious combination of roasted sesame and black pepper. Let the fish stand for 10 minutes, soaked.
Beat eggs with a fork in a pialochka. We crib a little.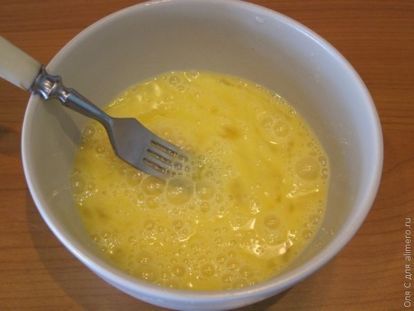 Sesame pour in a plate.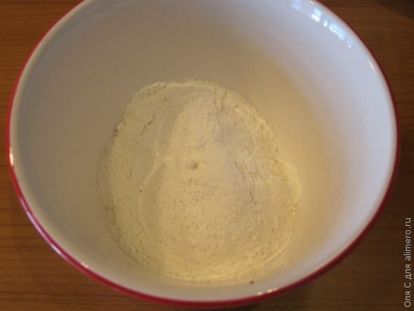 Flour the flour in a separate plate. You can combine wheat and corn flour for breading.
We heat up sunflower oil in the pan. We take a piece of fish fillet, roll it in flour from all sides, then dip it in an egg and then in sesame. Put the fish on the pan and fry over medium heat.
Fish turn over, roasting it from all sides. Focus on the color of sesame – it should turn golden brown. If your fish pieces are thick, you can reduce the heat at the end of frying and cover the pan with a lid so that the fish should be well cooked.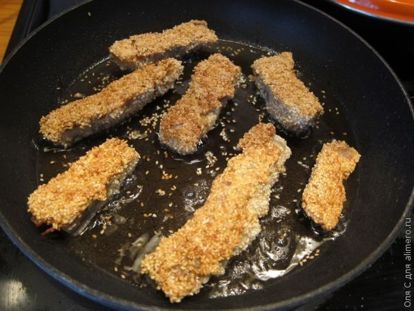 Put the finished fish on paper towels to remove excess oil droplets (sesame crust will be better to crunch).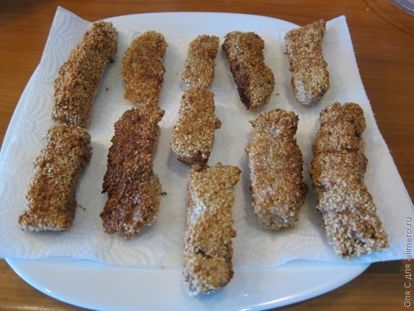 Then we shift the fish in a bowl and leave to cool completely.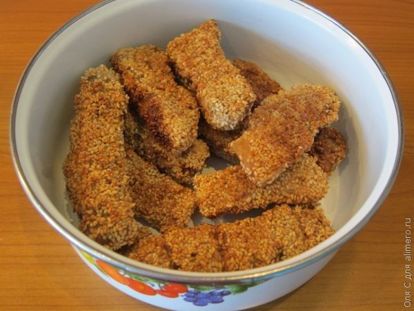 I really like to serve sesame fish fillet with rice and fresh vegetables. Try this fish will not leave anyone indifferent!