I have a number of recipes for lazy dishes that I cook when I do not want to stand at the stove. In their preparation, the main thing is the preparatory stage (it is fast enough), the rest will be done by the oven (long enough, but without my participation), and at this time I can take the time for myself. Fish with vegetables under sour cream is just such a recipe.
Ingredients:
fish – 1 kg
potatoes – 5 pcs.
onions – 2 pcs.
carrots – 2 pcs.
sour cream – 200 g
salt, pepper, lemon juice
sunflower oil for lubrication.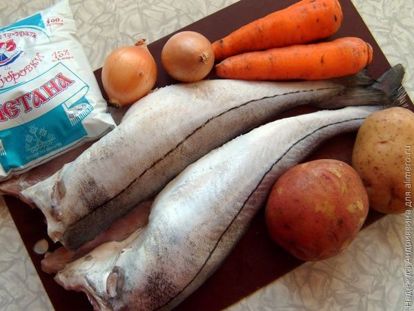 Time for preparing: 20 minutes plus 1 hour for baking.
Degree of difficulty: small.
For convenience, you can take the fish fillet, but since we sell fish in which icing is as much as the fillet itself, I often buy ordinary carcasses without a head.
Clean the fish, cut it into portions, salt, pepper and sprinkle with lemon juice, leave to soak while the vegetables are being cooked for roasting.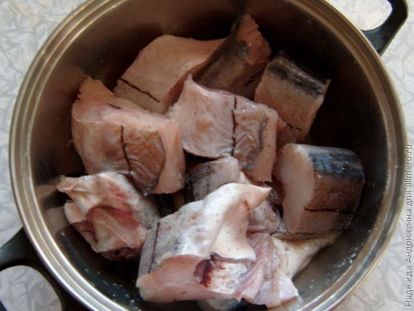 Peel potatoes, cut into plates, mix with a small amount of sour cream (1-2 tablespoons) and pour into a greased form with sunflower oil.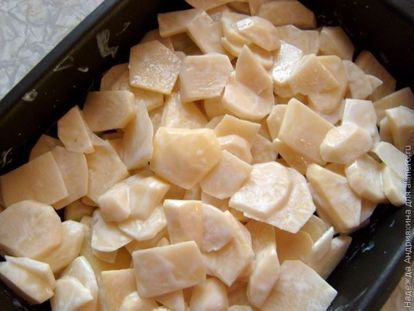 Grate the carrot on top of the potatoes.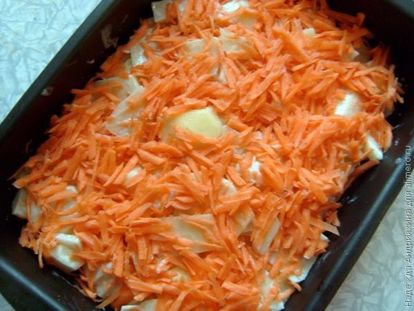 Onion cut into circles, disassemble into rings and fall asleep in the next layer.
Coat sour cream onions and carrots.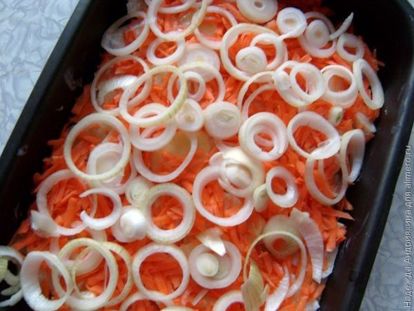 Put the pieces of fish, grease with sour cream.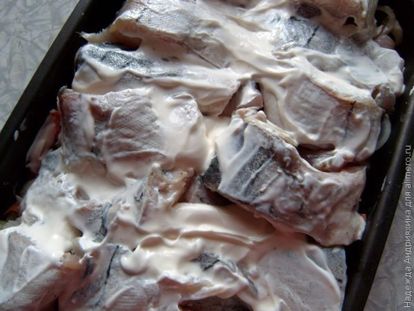 Cover with foil and set in the oven for 20 minutes. The temperature is 180 degrees. Then remove the foil and bake until done. Ovens have different properties, so baking time can be very different.
We check the readiness by sticking a fork between pieces of fish in order to understand whether potatoes have become soft, you can also try carrots, it should also become soft, and the surface usually turns red.
To lay out the fish, it is necessary to separate the sector with a spatula (as in a casserole), and place all the layers of vegetables and fish on the plate at once.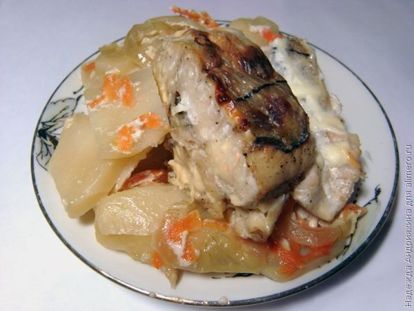 Conveniently, we immediately get both fish and a side dish, and, of course, all this is very juicy and tasty!