Somehow I organized myself another excursion to a fashionable fish shop. In front of the exhibits on sale there, it is incredibly difficult to stay – looking at them, my imagination, which works only in one direction, immediately painted incredible beauty of pictures of ready-made dishes from noble varieties of fish.
But, in spite of all the temptations, my cash reserves were enough only for one half a kilogram (well, that at least the headless) sea bass carcass.
A little thought about how you can make something out of it, I decided to do another cleaning in the fridge. Immediately I came across a jar of dried tomatoes … The idea seemed interesting to me, and I immediately began to take the most active steps.
But first I'll tell you what else I used in this recipe.
The complexity of the recipe: absolutely nothing complicated
Necessary time for preparation: a total of about 50 minutes
First of all, you need to thoroughly clean and thoroughly wash the fish, and only then cut it into portions and put it in a deep bowl.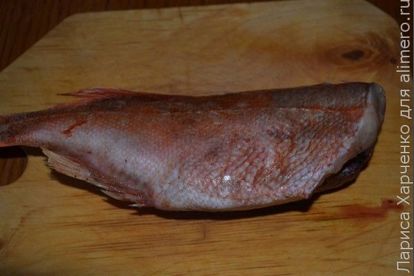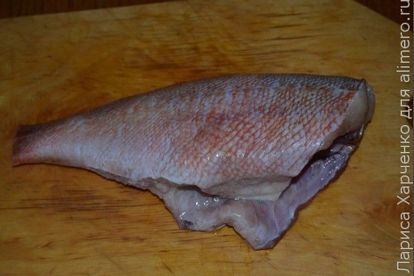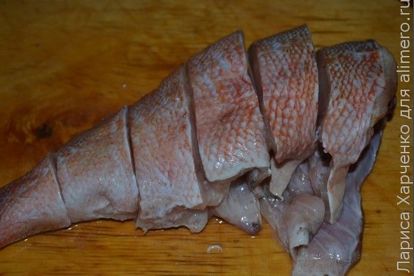 Next, I cut the onion with feathers and sent it to a perch bowl.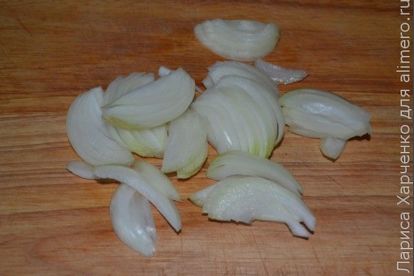 There also laid out dried tomatoes.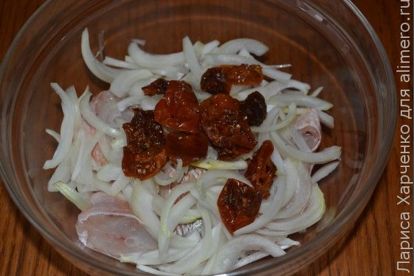 For the marinade, I combined the soy sauce with sour cream and mustard and mixed thoroughly, and then poured it into the main ingredients of the dish.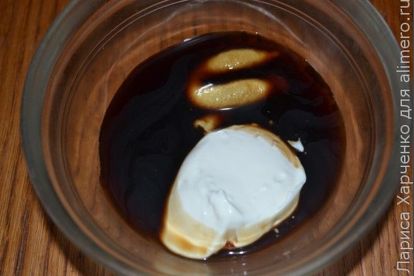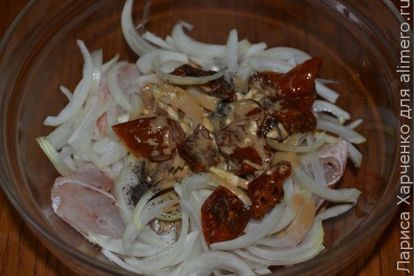 The fish should be set aside for 15 minutes and during this time a couple of times to mix everything very carefully.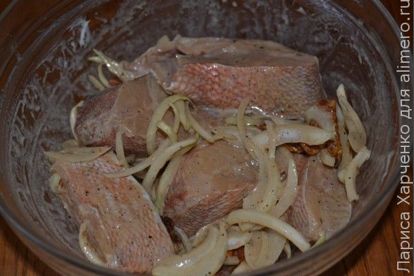 Now you need to decide on the capacity in which the fish will be baked, lubricate the bottom with butter and put the pieces of perch together with onions, tomatoes and marinade.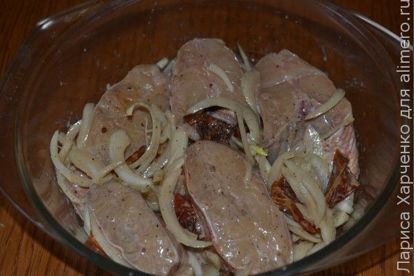 By the time the form is sent to the oven, it should already be warmed to 190 degrees.
After 15 minutes, our fish will be ready.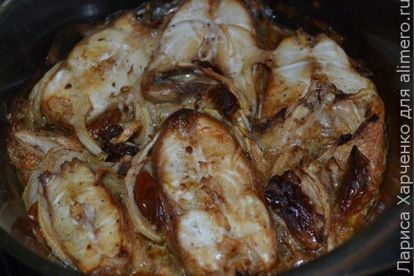 Delicate, fragrant, golden, with an amazingly spicy touch, it will certainly please everyone gathered at the table)))