Today it was decided to arrange a fish day and cook something interesting. I really wanted to give the fish piquancy and unusual flavor, for this I used my favorite seasoning and something else.
For this recipe, any marine fish that you like best: cod, hake, pollock, halibut or tilapia. I used the hake, because I really love this fish for unobtrusive and light taste. You can buy a finished filet or a whole carcass, which you can easily process and separate the filet from the bones (I did just that).
The result of my culinary efforts completely satisfied me, the fish turned out nice. This dish is very light and fresh, the combination of cherry tomatoes and olives with fish is just wonderful. So I highly recommend to anyone who has not tried this yet.
Degree of difficulty dishes – easy.
Time for preparing – about 1 hour.
For preparations us will need following ingredients: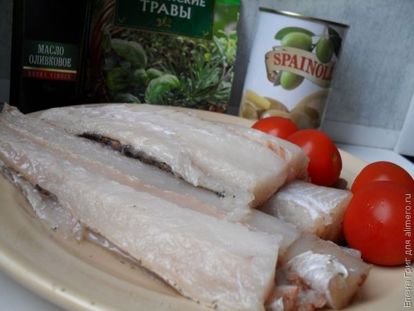 Wash the finished fillet in running water, rub it with salt. Sprinkle with black pepper and Provencal herbs, leave the fish to soak for 15-20 minutes.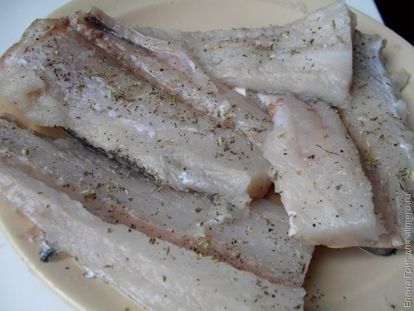 In the meantime, chop the cherry tomatoes into slices not too thin.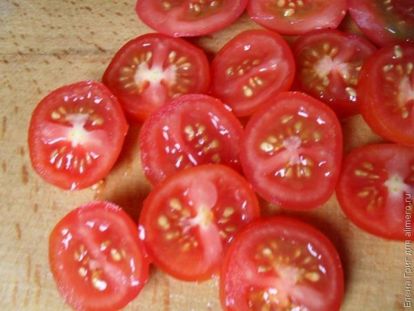 Cut olives rings.
Lightly fry tomatoes with olives in a frying pan in olive oil.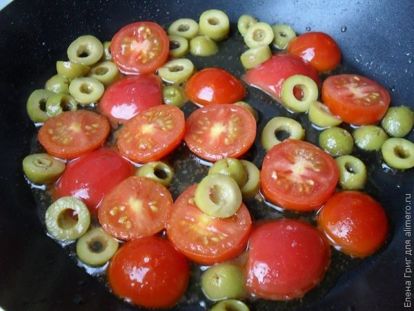 Put the fish in a refractory form, pour some water on the bottom. Top cover with foil (so that the fish are not dry) and put in the oven with a temperature of 200-220 degrees for 15 minutes.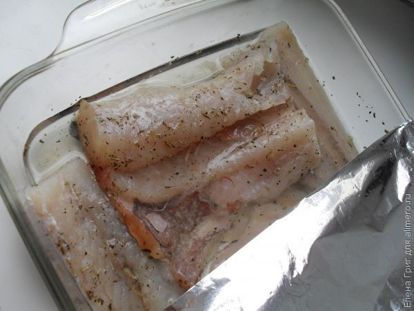 Put vegetables on top of the finished fish, sprinkle with a pinch of herbs.
Can be served at the table.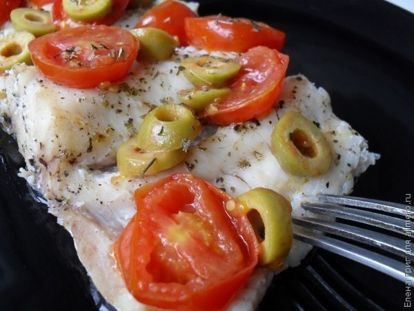 Wish you enjoy your meal!